The SEELablet can be interfaced with a 3648 pixel linear Optical array (TCD1304) from Toshiba. Its large pixel size , and configurable integration times up to 1 second enable data acquisition under very low light conditions
Code Example for acquiring data
from

SEEL

import

interface

I

.

WS2812B

(

'SQR1'

,

[

[

25

,

0

,

0

]

]

)

#Set a faint shade of red on an RGB LED

SH

=

2

# time period of shift gate in uS

ICG

=

12e3

# 12mS integration time

I

.

opticalArray

(

SH

,

ICG

,

'AN8'

,

resolution

=

12

)

#acquire one set of readings

Y

=

I

.

achans

[

0

]

.

get_yaxis

(

)

[

32

:

-

14

]

#Crop out the dummy outputs from the sensor
Function

:

Electronic

Shutter

Integration

Time

:

1uS

to

1Second
---
A simple diffraction grating was used to study the diffraction spectra of a few coloured light sources such as the WS2812B (RGB LED), a torch, and a laser diode.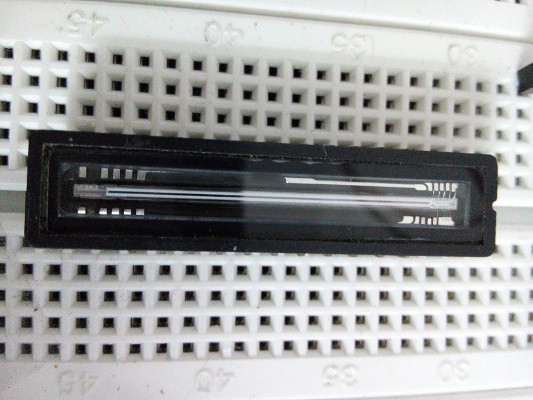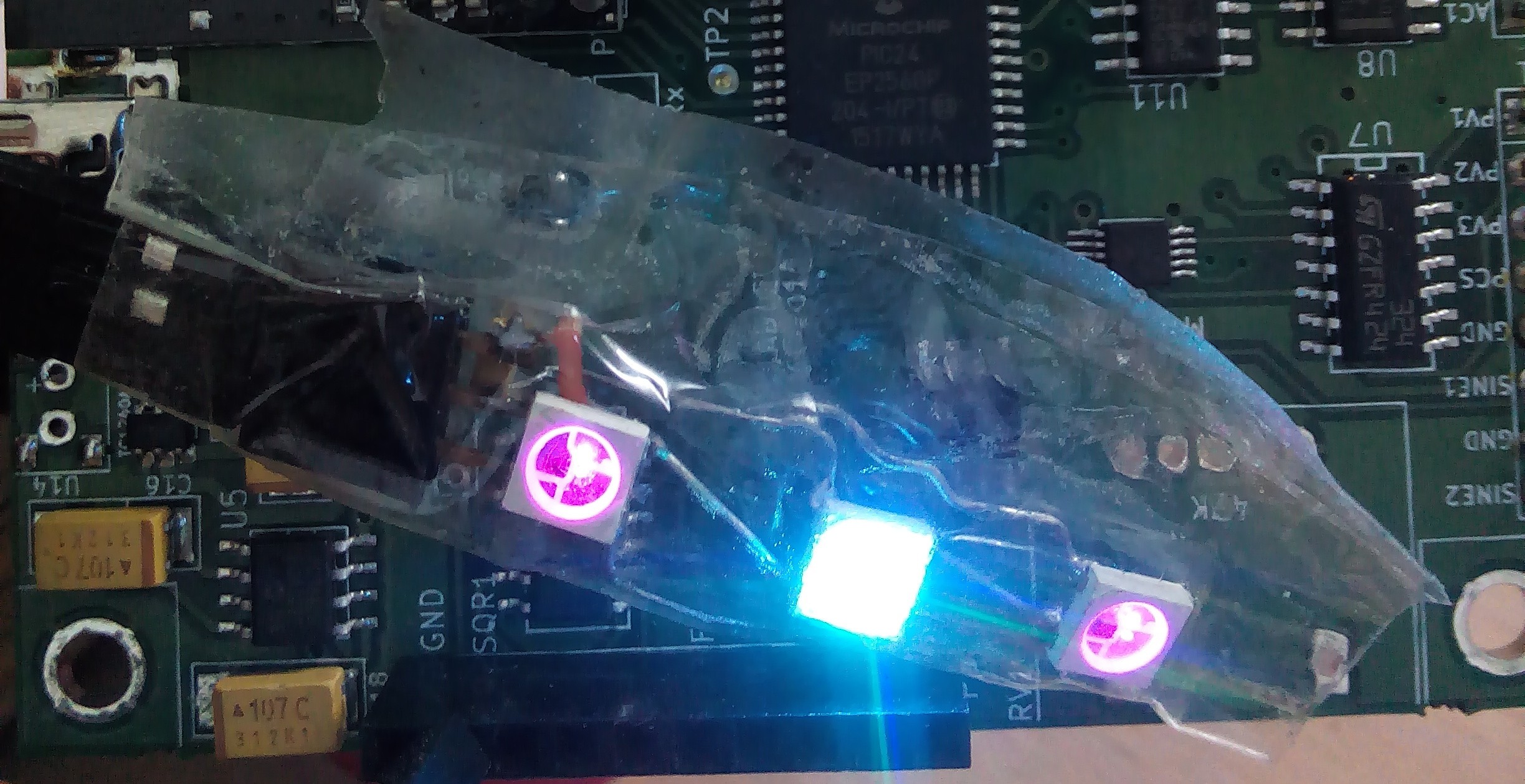 Sensor element, and RGB LED
The WS2812B RGB LED can be configured via SQR1, and the user can pick the color using the built-in color picker widget.
---
Figure : Shortest wavelengths to the left, infrared to the right. The peak for RED shows slight saturation here because ICG (integration time) was set too high.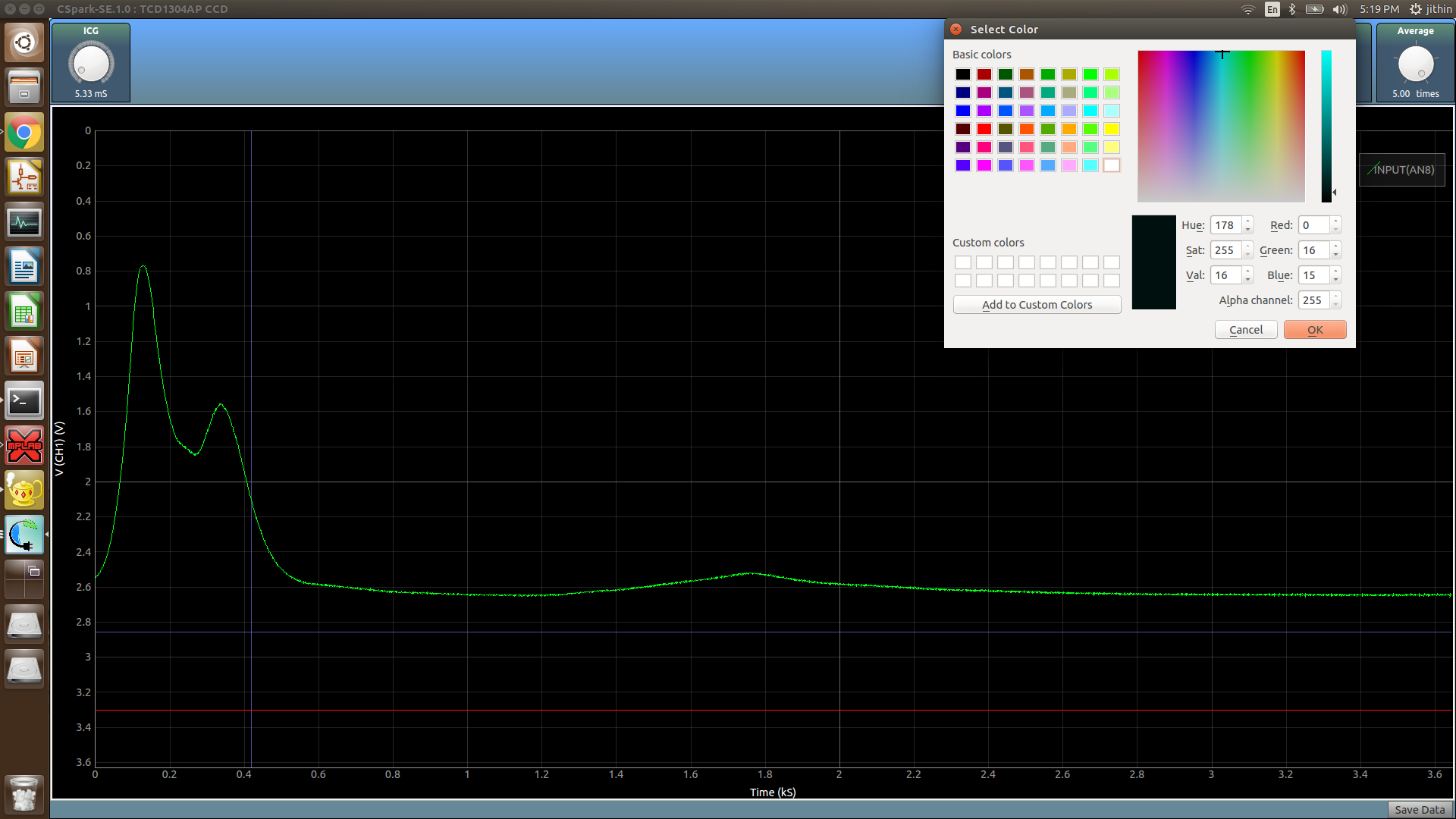 Figure : Green and blue peaks are visible if the colour is set to Cyan. The second order of the spectra is also visible
Figure : A laser has sharper spectra. Shown here is the spectra from a commonly available red diode laser.
Linear Optical Sensing Array